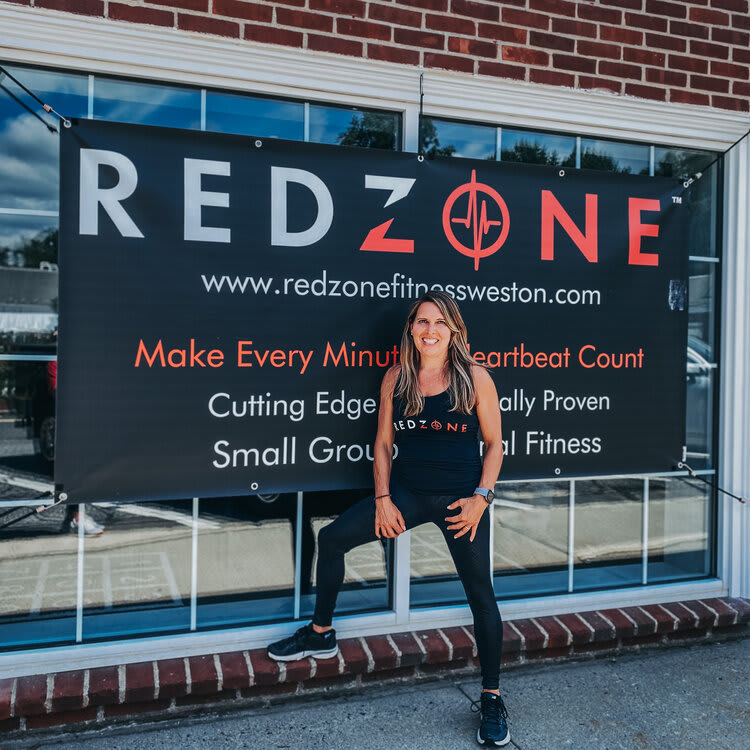 ELANA GOLDBLATT
When I think of fitness I think of taking care of yourself both physically and emotionally. Being physically fit leads to one's social-emotional well-being, therefore feeling healthy. I have always been into fitness but once I had my children, I saw it in a new light. In order for me to be a better mom and a happier person, I went to the gym or went on a run. Working out is extremely important to me; in fact, it has become my passion. Not only do I truly enjoy working out, but I love when I get to the studio and see so many familiar faces. There's a feeling of camaraderie between all who work out together. That connection motivates me to return to the studio and get my sweat on!
I am extremely excited for RedZone Weston to open and to be a part of the team. My family and I have lived in Weston since 2011 and as a member of the community I take pride in helping to make this town a better place to live. With a fitness studio in Weston center, it will help bring attention to the importance of healthy living. As part-owner, studio manager and lead coach, the success of the studio is of the utmost importance to me. My hope is for every person who walks through the door to feel like they are a part of the RedZone family. We intend to help each individual on their fitness journey, attain their fitness goals and walk out of the studio happier than before. We have an amazing team of dedicated individuals who will help make this happen!
When my younger son was completing his final year in preschool, I started to do some soul-searching to figure out what was next for me. I came to realize that my passion for working out and my previous career as a school counselor married very well together as a fitness coach. I received MOSSA Group Power and MOSSA Group Fight certifications in 2016 and then NETA Group Exercise Certification in 2018. When I am working with clients I think about how lucky I am to have a job where I can help others feel better about themselves. I am so completely inspired by this career path; helping people become their best self!